Ingegerd och Mats Elfström
Släkt- och gårdshistoria
Our relatives and their farms - and much more!
Avsnitten om Skyttla har organiserats om i september 2004 för enklare åtkomst.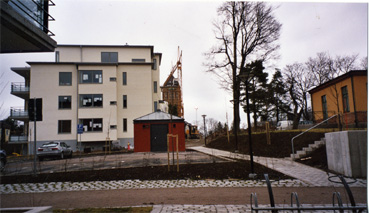 Vi flyttade 30 mars 2004 till Karl Dahlgrensgatan 45, 582 28 Linköping.
Vi bor 1 tr upp. Våra adresser / Our adresses.

Introduktionssida i släkt- och gårdshistorierna / Introductory page regarding relatives and their farms.

Lista över länen / Listing of counties.
Härifrån kommer man (i ordning) in på kommuner, församlingar, byar, gårdar och deras folk.
This is a good starting point for finding relatives.

Vår lantgård Skyttla (bilder) / Our farm Skyttla (pictures).
Om Skyttla / About Skyttla.
Skyttlas historia, ägare och arrendatorer.
Familjebild 2004 / Family picture 2004