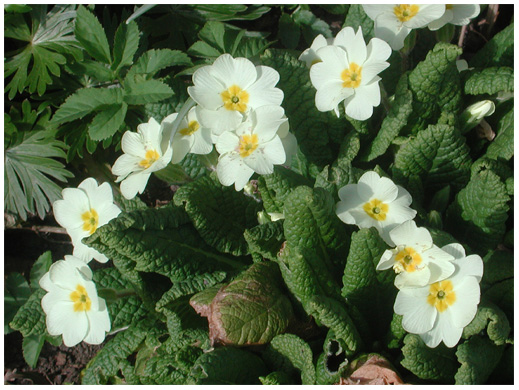 I den kalla våren blommar Primulan. Foto: 23.IV.2005.
Välkommen till Mats och Ingegerd Elfströms hemsidor
Welcome to the home pages of Mats & Ingegerd Elfström
Vi har ett rätt stort antal sidor inlagda. De intresseområden som fått utrymme är dels våra biologiska intressen (speciellt svampar), dels våra mänskliga kontakter, där släkter och deras bygder är mycket viktiga delar.
We have a large number of home pages on our server. Our interests shown on these pages are mycology, as well as our relatives and their living areas as far back as we can reach. Most of the pages are in Swedish but for some of those dealing with the relatives. Some emigrants to USA are featured there.
Mats Elfström avled den 10:e juli 2005 i Linköping.
Mats Elfström passed away the 10th of July 2005.
Ingegerds aktuella bostads- och mailadress
Ingegerds present living adress and mail adress.
Senaste revision 12 juni 2006